7 Ways to Wear Your Beanies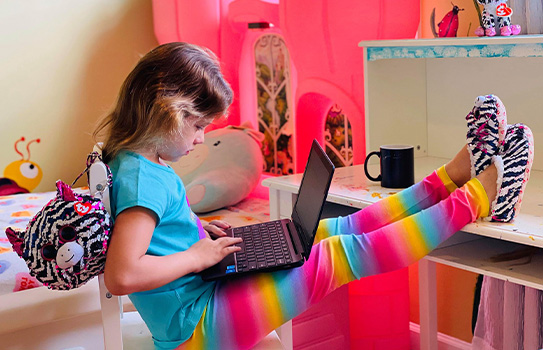 With back to school quickly approaching, it's that time of year for parents to think about what kids will need when it comes to school supplies, accessories, and their wardrobe. Send them back to school looking like a little fashionista with our wearable beanies. They will love that our purses, masks, slipper socks, slippers and slides, wristlets, backpacks, and animal clips come in their favorite Beanie Boo characters that they can coordinate with their favorite plush. Here are seven ways to wear your beanies when going back to school.
Plush Purses

- Your little girl will make a bold fashion statement when she brings her adorable

Ty plush purse

to school. She can select her favorite animal and whether she wants it to have sequins or extra fluff when choosing a plush purse. She'll even recognize her favorite Beanie Boo characters because Ty purses come in animal prints such as dogs, cats, and leopards, unicorn purses, and more. Stylish and fun, our little girls' purses are meant to be shown off. She'll be a little fashionista when she slings her new cat purse over her shoulder or carries it from class to class - accessorizing her school outfit. Bonus! Ty plush purses can fit your child's belongings like the cell phone you gave her for emergencies or to call you for a ride after sports or school activities.

Kids' Face Masks

- You can protect your child from coronavirus during the school day with our fashionable masks for kids. Ty face masks come in many different fun animal prints that will be unique and exciting for your kids. If you have multiple kids or are afraid your child will lose their mask during the school day, you can select the Ty back-to-school mask bundle so you can be sure you have a surplus of masks. This will ensure that your child never leaves the house without a cute face mask. Ty face masks come in bright-colored animal prints, including leopards, owls, cats, dogs, sloths, and monkeys. Let them choose their favorite face masks, and they can match their favorite Beanie Boo.

Ty Fashion Slipper Socks

- Who doesn't love plush socks? Your kids can accessorize their school wardrobe with these fun, colorful, animal print plush slipper socks. Pack an extra pair of slipper socks for their gym bag. They'll be a cute conversation starter to make new friends on the first day of school.

Kids' Slippers and Slides

- Comfort and fun all in one. On the ride to school, your children will love the comfort of their Ty fuzzy slippers, and then they can change into their furry slides with animal faces. These tiny cute slides and slippers can be worn on pajama day at school. Choose from soft

plush slides and slippers

or a sequin option. Sure to be a hit, your kids' can dress up their feet with their Beanie Boo pals.

Ty Sequin Wristlets

- For a tiny accessory for your little tike, the Ty sequin wristlet is a cute accessory they can take to school. Our cute animal wristlet is the perfect place for them to store some small belongings that they might need during the day, such as extra hair ties or scrunchies, chapstick, or erasers.

Backpacks for Girls and Boys

- Obviously, your kids need backpacks for the new school year - but make it fun! Our Ty backpacks are adorable and will carry all of your child's belongings to and from school. They come in plush, sequin, or a combination which kids love. Their favorite beanie boo characters can be slung over their shoulder or carried on their back and can come for the adventure with them to school every day.

Ty Clip-On Animals

- Accessorize your backpacks and wristlets with our ty clips. These clip-on animals are cute little keychain variations of your favorite Beanie Boo plushies. Collect all of these

Ty clip-on animals

, and dress up your backpack. These keychain animal pals will bobble along for the ride wherever your kids go.
Ensure that your kids are fully equipped with the best Ty fashion accessories and apparel as they head back to school. Your children already love their Beanie Boos, but send them off with backpacks, socks, face masks, and more so their favorite friends can attend class with them.